The World's Most Used Variation Analysis Software
3DCS Variation Analyst for NX Software is used by manufacturers across the globe for Tolerance Analysis to reduce scrap, rework and warranty claims.
3DCS Variation Analyst is used by the world's leading manufacturing OEM's to reduce their cost of quality. By controlling variation and optimizing designs to account for inherent process and part variation, engineers reduce non-conformance, scrap, rework and warranty costs.
The Leading Variation Analysis Solution - What is it?


3DCS Variation Analyst for NX is an integrated software solution integrated into Siemens NX CAD that simulates product assembly and part tolerance 3D stack-ups through Monte Carlo Analysis and High-Low-Mean (Sensitivity) Analysis.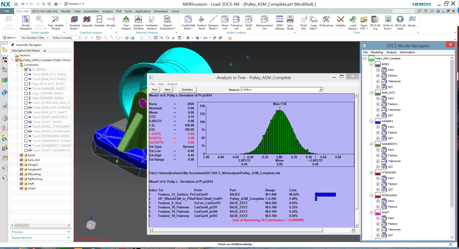 3DCS for NX gives outputs based on part and process variation. These can be input in a variety of ways, from CAD based PMI to selecting from applicable feature or point based options in 3DCS. The final results are shown as statistical (Monte Carlo) and mathematics (GeoFactor) based outputs with toggle-able metrics like Cpk, Ppk, ranges, percent out of specification and a variety more.
What helps 3DCS for NX stand out is its connection to Siemen's Teamcenter PLM system. Not only is 3DCS for NX integrated into NX CAD, but it in turn is integrated with Teamcenter. The 3DCS analysis data is stored in the NX CAD model, meaning that any place the model is stored or managed takes the 3DCS data along with it. This makes it easy to store your model and 3DCS data in Teamcenter, handling both version control and data security.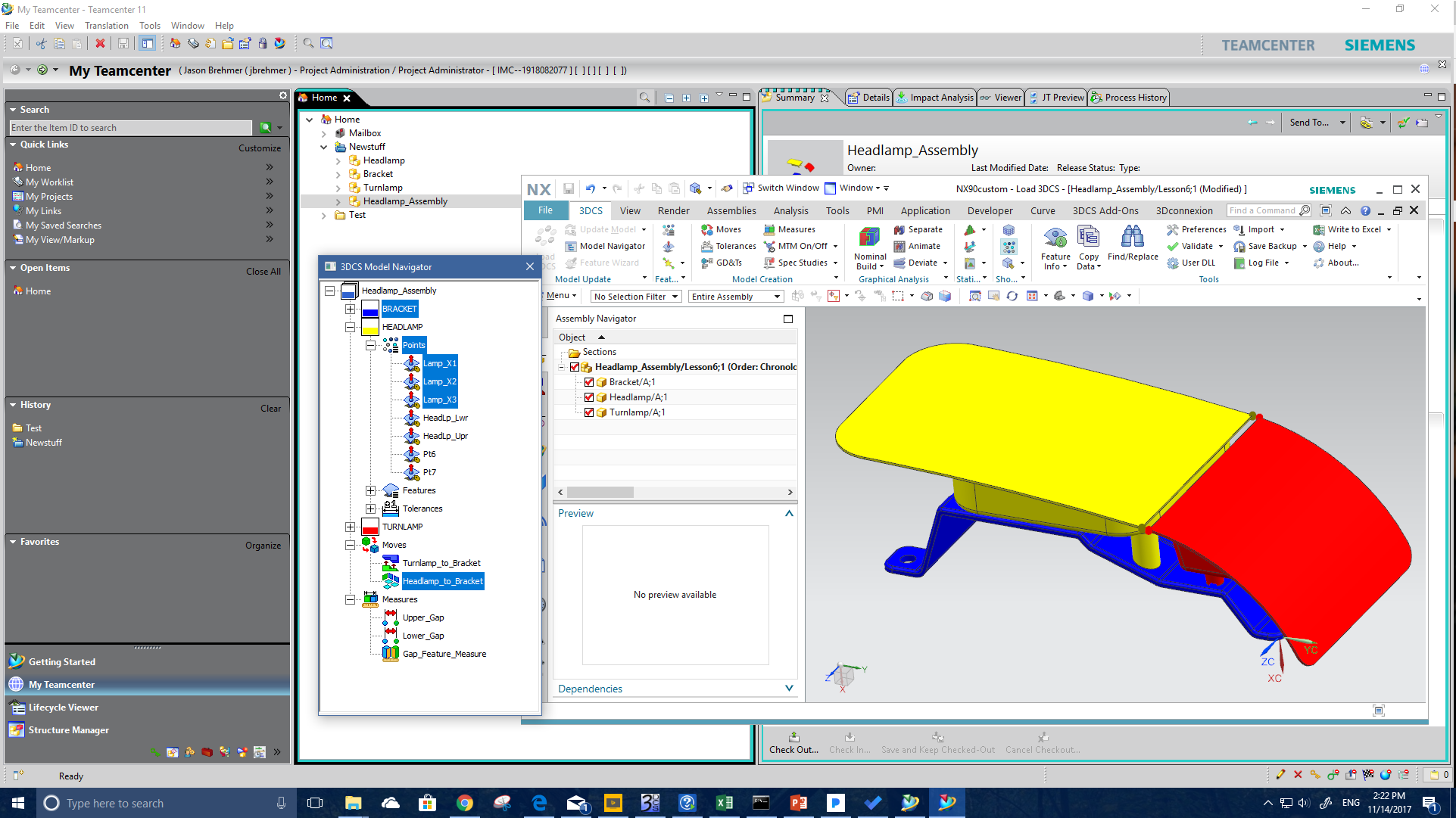 Model Part and Process Variation - How does it work?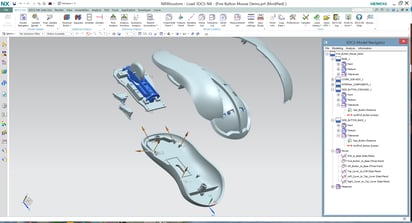 3DCS for NX uses three methods of simulation;
These analyses together highlight the sources of variation as well as potential build issues in the product.
By accurately modeling the build process, users can determine how their process will affect the assembly in addition to their part tolerance stack-up. This together creates a virtual prototype that can be used to make decisions about design changes and tooling while reducing scrap and rework.
Find Design Defects Early in the Product Lifecycle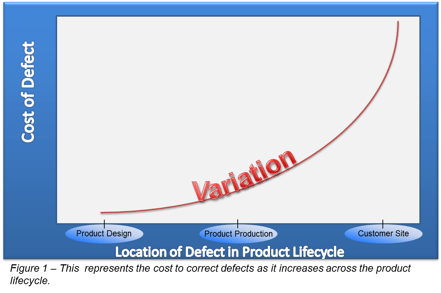 It is no mystery that the sooner a build issue is found, the cheaper it is to fix. When a product is only a digital prototype, an engineering change can be as simple as a click of a mouse. Once the product gets into the customers' hands though, a simple engineering change may mean recalls and warranty claims. The cost difference is alarming.
Digitally simulating products and their assemble has become an important part in many OEM's process. It gives engineers the opportunity to validate their assembly process and tolerances early in the Product Lifecycle, and can make relevant, inexpensive changes before tools are cut. Simulation, optimization, and validation in the digital environment has been proven to save millions of dollars in production costs, and this number only grows as both the tools and the users become more advanced.
---
As CAD technology continues to advance to include greater levels of analysis, our open API strategy allows us to support the incorporation of tools like 3DCS software to keep up with the growing demands of customers. The partnership between Siemens and DCS will allow an integrated environment, giving NX users access to advanced analysis as part of the CAD environment.


Bob Haubrock, Vice President, Product Engineering Software, Siemens PLM Software