Comprehensive Tolerance Stack Up Software
3DCS Variation Analyst Software is used by manufacturers across the globe for Tolerance Stack Ups to reduce scrap, rework, and warranty claims.
3DCS Variation Analyst is used by the world's leading manufacturing OEM's to reduce their costs of quality. By controlling variation and optimizing designs to account for inherent process and part variation, engineers reduce non-conformance, scrap, rework, and warranty costs.
The Leading Variation Analysis Solution - What is it?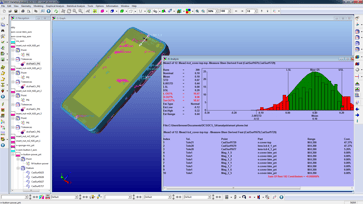 3DCS Variation Analyst for Inventor is a stand alone tolerance stack up software solution that simulates product assembly and part tolerance 3D stack-ups through Monte Carlo Analysis and High-Low-Median (Sensitivity) Analysis.
3DCS for Inventor simulates part and process variation with Monte Carlo Simulation to give statistical outputs. The outputs include the estimated percent of products that will be out-of-spec, the primary contributing tolerances and parts to variation issues, specified statistical measures such cpk and ppk.
Model Part and Process Variation - How does it work?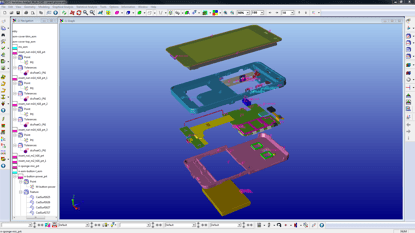 3DCS for Inventor uses three methods of simulation; Monte Carlo Simulation, High-Low-Median (Sensitivity analysis) and GeoFactor Analysis. These together highlight the sources of variation as well as potential build issues in the product.
By accurately modeling the build process, users can determine how their process will affect the assembly in addition to their part tolerance stack up. This together creates a virtual prototype, a digital twin, that can be used to make decisions about design changes and tooling while reducing scrap and rework.
Gain New Insight Into Your Design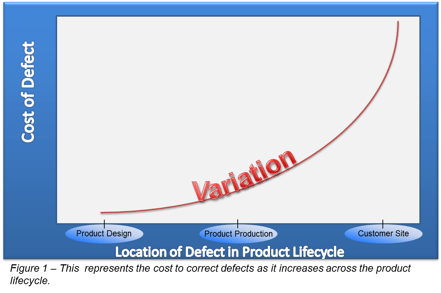 Simulating products in a digital environment gives engineers the ability to account for variation in key areas, reducing rework, non-conformance, and scrap at final assembly. By working digitally with the CAD components and tooling, changes can be made early in the design phase when they are least expensive.
In addition to this, specifications deemed less critical can be relaxed, increasing tolerances and allowing the use of less expensive manufacturing processes. Creating 3-dimensional tolerance stack ups shows engineers where to focus in their design, and the ability to create what-if studies allow them to determine iterative solutions that include both process and tolerances to keep costs down and quality up.
---
The 3DCS technology brought our commitment to product quality and safety by design to an even higher level. The tool not only can quantify our technical decisions but truly helps our IPD teams to numerically and visually discuss spatial dimensional variations and its management early in the design phase.


Daniel C. da Silva, Embraer Tolerance Analysis Team Leader, Embraer