Airbus - Using Catia Parameters to Build 3DCS Assembly Simulation Models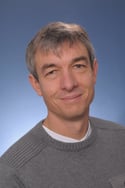 Axel Siewert, Dimensional Management Specialist at Airbus, joined DCS from France to discuss how Airbus is creating parameters for their models to allow for faster modeling and therefore, quicker answers to dimensional scenarios.
This is needed as Airbus expands their manufacturing and decreases their development cycles to meet the growing global demand for their products.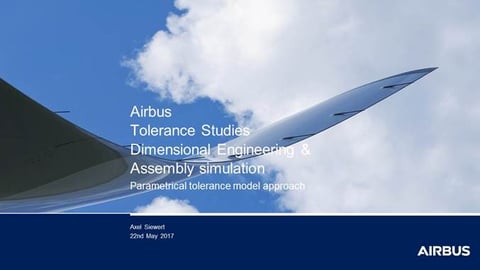 Airbus' Global Market Forecast for 2016-2035 offers a forward-looking view of the air transport sector's evolution – this anticipates that air traffic will grow at 4.5 per cent annually, requiring some 33,000 new passenger and dedicated freighter aircraft.
To support this growth, delivery rates planned to reach new heights, assembly processes will change and new assembly lines will be build.
In order to deliver 'right the first day,' processes and assembly strategies need to be validated in advance prior physical creation.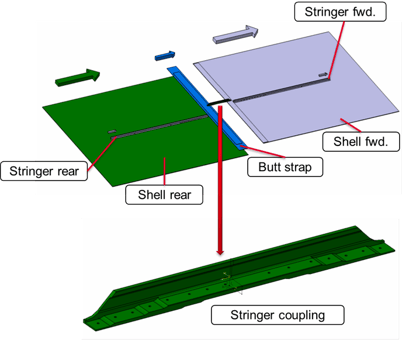 In shortening development cycles and condensed project plans, the dimensional management needs to deliver answers fast and efficiently.
The parameterization of the assembly simulation models is one opportunity to reach this target in order to judge different geometrical scenario and input tolerances.
In a typical section of an A320 Family Aircraft, roughly 90 stringer couplings are installed. Around 2/3 can be covered with the parametric model (this equals 60...couplings.

In the A319, A320 there are 4 section joints, while the A321 has 6. One parametrical model can then cover 180 assembly situations.
Axel Siewert, AIRBUS